2019 Dobro Project [Sound Performance]
Page being Updated
Info
Dobro Project is an audio-visual performance event initiated by the Norwegian actor and musician Miguel E.D. Steinsland. 'Nature i Veien' (Nature in the way) is one of the sub-projects branching out from Dobro. I worked with Miguel on this project for a year in 2019. We have performed at Veien Kulturminnepark, Hønefoss and at the Regeneration Festival at Teateret in Kristiansand, Norway. We have also collaborated with the Norwegian ornithologist Anne Gri Henriksen.
Live at Veienkulturminnepark, Hønefoss Norway
Live at Teatret, Kristiansand Norway
Video teaser for the performance at Teatret.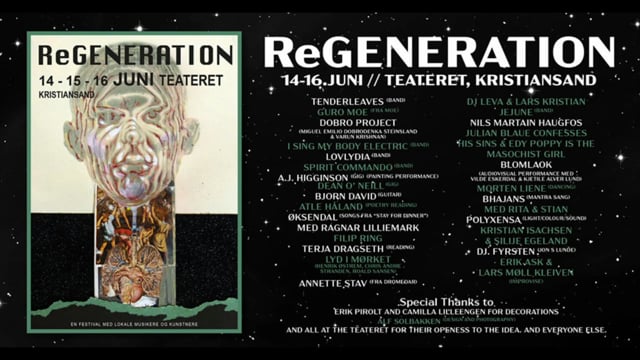 ---